JYJ3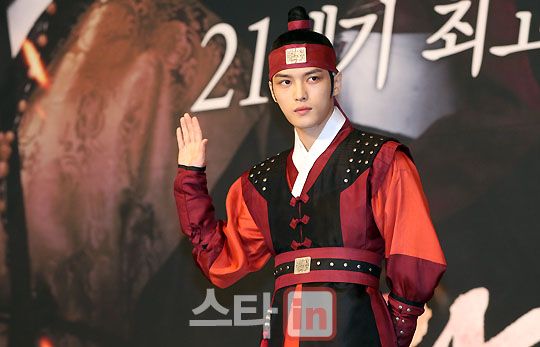 Simple arrangement of JJ's interview in the production report conference:
How did JS&YC;tell about the appearance in the historic drama?
-They told me like this.. "What? Will you act in historic drama?"
Honestly, I didn't know. To me, it's still something new such as challenging to act in the historic drama, making a topknot and wearing olden clothes. I'm still amazed to challenge to act in the historic drama. But after wearing these clothes, I think Hanbok is very gorgeous.
Do you have any difficult things due to your first historic drama?
– Because it's historic drama, there are many difficult things.
Above all, it's quite different tone to speak.
There are many scenes to ride horse and to handle sword.
When I rode a horse in the horse-riding track, I thought I did it with confidence.
So I thought I could do it well. But in shooting place, the…
View original post 312 more words