JYJ3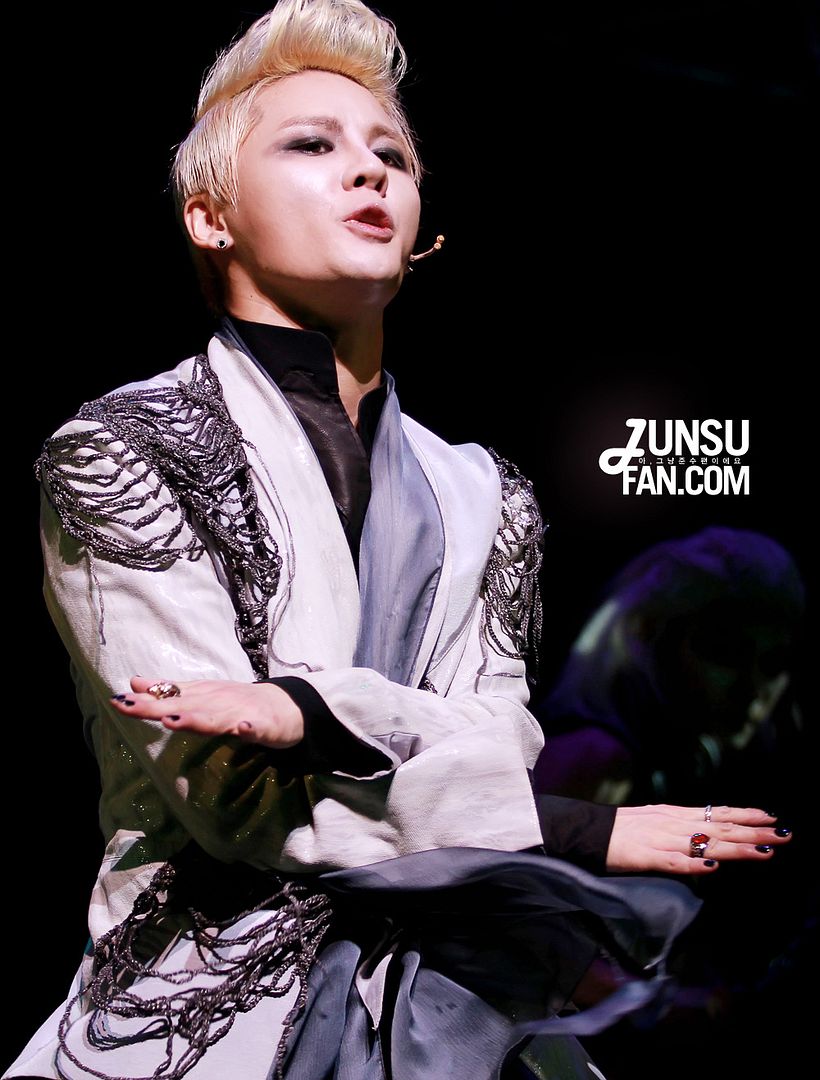 The long awaited Xiah Tod enslaved my heart with his ethereal singing voice and figure.
Xiah Tod – noble, cruel, sweet and appealing to me, if I might venture an opinion.
Rather than my opinion, following episode tells you more. My daughter, who had been unfamiliar with musical actor Kim Junsu, was so excited and burst into tears saying "Who is this man? Too cool!!!" as soon as the curtain fell. With tears in my eyes, too, I was quite happy and proud of Xiah's singing voice which grabbed and moved people's heart.
My daughter and I couldn't forget Xiah Tod's singing voice and couldn't sleep well that night. We had an exciting talk about him hoping to come and see his performance again. I never imagined I would have this kind of experience together with my daughter.
"His performance should be permanently preserved!" was my daughter's remark in praise…
View original post 481 more words