JYJ3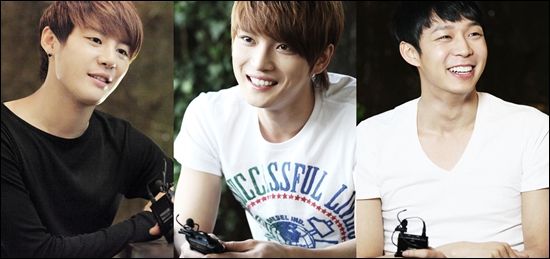 "Jaejoong oppa, you're taking a photograph now, right?"
Sasaeng fans were persistent and swift. Without a doubt, 'sasaeng fans' caught up with JYJ's Kim Jaejoong during his interview with 'Oh My Star' last summer.
That day, two females in their early 20s waited at the door of the office anxiously and hired taxis to go after Kim Jaejoong's car. In the end, it disrupted his schedule. We were certain that his face hardened for a while when he heard about the constant appearances of 'sasaeng fans' who were unconcerned about the interview held in the news organization.
In the end, troubles occurred. Actually, the rumor regarding 'sasaeng fans' had been disclosed in the fandom websites and the 'uncomfortable truth' became a major problem. Meanwhile, a medium revealed a 'JYJ assault audio file' in the afternoon of Mar. 6. The voice of Kim Jaejoong swearing at his fans angrily and occasional…
View original post 741 more words